Hotels in Slovakia: hotel in Bratislava is the best in the world
One of the largest online hotel reservation sites - Expedia - called Marrol's Boutique Hotel in Bratislava the world's best hotel. On June 27, 2012 the company published its own hotel rating "Insiders' Select", compiled on the base of 500,000 estimation reviews of the resource users. This Slovak hotel received the largest number of points. It is followed by Al Codega hotel in Venice and Hotel Royal Corin at the Fortuna resort on Costa Rica.
Holidays in Slovakia: events in June 2012
This summer Slovakia can boast of its rich festival schedule. Dozens of events from folk music festivals in skanzens to speleologist competitions are held from June to September throughout the country. Here we tell about some events that may be interesting for the tourists.
Summer in Bratislava: new tram and new beach
Bratislava will receive new trams. Fleet of the most popular public transport of the capital will be increased. Trams from the Canadian company Bombardier will carry passengers along the metropolis.
Slovakia will host the world motor racing competition for the first time
Slovakia Ring racing stadium located 36 km from the Slovak capital of Bratislava in the town of Orechova Poton will host one of the most spectacular racing in the world – a stage of FIA GT1 world road circuit racing series. According to sme.sk, competitions will be held on 28-29 of April.
Ski resorts in Slovakia: European, not Soviet
Modern ski resorts in Slovakia now try to actively promote themselves in the European market. However, attraction of skiers from Germany, Great Britain and the Netherlands is difficult task requiring serious effort even for such famous regions of the winter holidays in Slovakia as Strbske Pleso or Smokovec.
Slovakia wants to buy Polish ski lifts
Slovak company reported about its intention in November 2011. At the present time representatives of Tatra Mountains Resort are negotiating with the municipal authorities of the Polish resorts of Krynica ZdrĂłj, Zavoja, and Kasprowy Wierzch and GubalĂłwka resorts near Zakopane.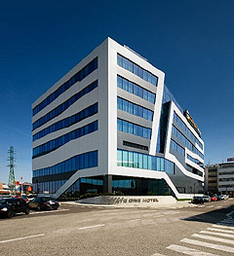 Hotels in Slovakia: NH Hoteles came to Bratislava
Slovakian hotel market is ready to meet another major player. It is a well-known Spanish hotel chain NH Hoteles. In early 2012 the company announced opening of its hotel in the capital, Bratislava. On January 2, 2012 NH Hoteles presented its 4-star NH Gate One – the first hotel of the network in Slovakia.
Ski Slovakia: renovated hotel in Jasna
During the current winter season one of the largest ski resorts in Slovakia Jasna received a fully modernized hotel. DruĹľba Hotel was opened after the extensive renovation and is ready to again receive the guests.
ÄŚSA refuses from Slovakian flights
ÄŚSA - Czech Airlines (CSA) stopped flights from Bratislava, Zilina and Poprad. Cancellation of flights was motivated by low economic impact and poor ticket sales for new directions. Among the areas of Slovakia, where ÄŚSA will be presented is only one city in Slovakia - the second largest town of the country Kosice.
Poprad-London: new ÄŚSA flight
Slovakian ski resorts in Slovakia are becoming closer for the British. Czech Airlines opens direct flight between the capital of the High Tatras ski area and London for the winter season.
Spissky Jerusalem will be restored in Slovakia
A unique project of renovation church buildings, which was named " Spissky Jerusalem", will be realized in eastern Slovakia in 2013. The project is dedicated to the awarding of Kosice, the second largest city in Slovakia, with the status of the European Capital of Culture 2013.
New airline will be created in Slovakia
On December 1, 2011 in Slovakia will start its work a new airline - Slovakian Airlines. This company will operate in the budget segment. Originally Slovakian Airlines fleet will include three Boeing 737-500.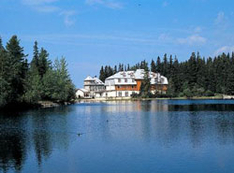 High Tatras are among the best natural parks in Europe
High Tatras is the largest and most popular national park in Slovakia. It was mentioned by the British publication The Ecologist Environment in the list of top 10 national parks in Europe. High Tatras were in the same list with the famous natural parks in Switzerland, Sweden, France and Greece.
Holidays in Slovakia: timeshare in Donovaly
One of the Slovak resorts in Low Tatras - Donovaly - is now able to offer its customers a new type of accommodation. The largest operator in the timeshare market - Residence Club - connected Donovaly to its program. Now you can book one-bedroom and two-bedroom apartments for winter or summer vacations.
Holidays in Slovakia 2011: Piestany resort
Piestany is the most famous health spa in Slovakia, which in summer 2011 offers opportunities for relaxation and quality treatment at its best resorts.
Dumpling festival is to be held in Slovakia
In the north-west part of Slovakia, almost in the heart of Mala Fatra mountain massif is located a little village of Terchova, which is famous all over the country for its natural beauty, history and national holidays. Here, on the last Saturday of May will take place one of these holidays with grandiose name – "Cooking and eating sheep cheese dumpling world championship".
In Bratislava decide what to do with the main ice arena of the World Cup
All works on reconstruction of the stadium will take 2 years. Such figures were provided by Anton Bezak, head of the Ingsteel company, which prepared the stadium for the Ice Hockey World Championship 2011.
Holidays in Slovakia: best spa resorts in Slovakia
Slovakia has no access to the sea. But in this country there are lots of springs, which allow relaxing and restoring health virtually everywhere in the country. Hotels in Slovakia now offer dozens of options for spa programs. Below we provide a rating of
In Slovakia starts ice hockey World Championship
On April 29, 2011 in Slovakia for the first time will start ice hockey World Championship. Slovakia hosts world hockey championship for the first time in its history.
Holidays in Slovakia: ecotourism in Tatras
Clean environment and diversity of nature are the factors that allowed eco-tourism to turn in the past few years from a type of recreation for the elite into one of the most popular tourist movements in Slovakia.
Kiev-Poprad: from Ukraine to Slovakia
Poprad International airport in Slovakia received its first charter flight. It became Kiev-Poprad flight, which delivered to the main airport of the High Tatras 180 tourists from Ukraine. Tourists plan to spend the New Year Eve and Christmas at the most p
Slovakia: recreation and ecology in the High Tatras
University of Presov signed a contract with the Grand Hotel Kempinski High Tatras for the supply of organically grown herbs for the hotel's restaurant kitchen.
Skiing in Slovakia: charters to Poprad
Ski resorts in Slovakia will be one of the hits of this winter season. Low prices, wide selection of tracks, beautiful nature of High Tatras, Slovak hospitality - are the main reasons that make a holiday in Slovakia attractive for tourists from Russia.
Slovakia is famous for its castles throughout Eastern Europe. The abundance of these historic sites caused opening of numerous museums throughout the country and creating an entirely new type of holiday in Slovakia.
Ski resorts in Slovakia for a single ski pass
In the 2010-2011 ski season Slovakia has prepared a pleasant surprise for tourists who intend to spend their winter holidays at ski resorts of the country. Starting from October 15, 2010 in Slovakia has begun selling of single lift passes that give access
Ryanair and Bratislava airport: 5 years together
One of the leading low cost airlines in Europe - Ryanair – on October 13, 2010 celebrated 5 years of cooperation with the main international airport of Slovakia - Milan Stefanik Airport in Bratislava.
Hotel in Slovakia among the world's best hotels
On October 1, 2010 in Turkey at Belek resort was held an international awards ceremony in the field of tourism World Travel Awards. World Travel Awards is considered to be one of the most prestigious awards in the world of modern tourism. This year among
Bratislava airport and Ryanair: new terminal and new flights
Irish budget airline Ryanair introduced in late June regular flights from Bratislava. One of Europe's leading low-cost carriers launched several new routes from the main airport of Bratislava MR Stefanik.
In Bratislava will be launched a new cruise tour on the Danube
Bratislava, the capital of Slovakia, this season will present a new attraction for his guests. It will be a river cruise tour on the Danube. The tour will begin in the historic center of Bratislava, will reach the picturesque suburb of Cunovo and come bac