Scissor Sisters and Leftfield will participate in the major rock festival in Slovakia
Pohoda festival, which during its short history has already earned in Slovakia the status of the main musical event of summer, in 2010 intends to comply with its reputation.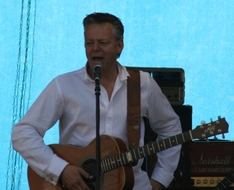 Tommy Emmanuel to play in Bratislava
World renowned guitarist Tommy Emmanuel will perform in Bratislava on the 21st of November.
Andreas Vollenweider to perform in Bratislava
Double "Grammy" laureate Andreas Vollenweider is going to play in Bratislava for the first time in his career.